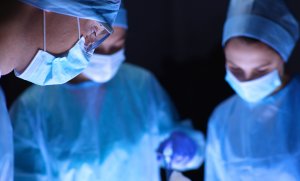 Medical Education is a key component in the successful use of our comprehensive fixation/biologics portfolio. The Professional Education team aims to offer educational opportunities in various forums that will allow surgeons to achieve the clinical results they desire with confidence through the simulated use of our robust product portfolio. For training and events listed below, contact professionaleducation@xtantmedical.com.
Surgeon Training
Cadaver Based Training: For the latest information on national labs, contact Professional Education.
Peer to Peer – Interact with an Xtant Medical Surgeon experienced with our various product lines.
Product Specific Training – If you have a specific product training requests, email us.
Independent Agent Training
Employee Training
National Tradeshows
2017
AAOS – San Diego, CA. March 14-18.
AANS – Los Angeles, CA. April 22-26.
CNS – Boston, MA. October 7-11.
NASS – Orlando, FL. October 25-28.
Regional Tradeshows
2017
Selby Spine – Park City, UT. February 2-4.
Evidence and Technology Spine Summit – Park City, UT. February 22-25.
Southern Neurosurgical Society – Orlando, FL. February 22-25.
American Society Spine Radiology Annual Symposium – San Diego, CA. February 23-26.
For inquiries regarding our national and regional tradeshows please email professionaleducation@xtantmedical.com.